As we say farewell to another year and greet the new year ahead, it is only natural to prepare for what the future has in store. Schedule time for yourself to visit the tranquil wide-open spaces of Southeast Montana and enjoy our slower pace of life. Pack your travel plans with battlefields, breweries, bird watching and so much more from our list of 22 things to do out here in 2022.
1. Stargaze Under the Big Sky
If you have ever been drawn to the beauty of the night sky, visit the rural areas in the region that known for dark, star-filled night skies. Stargazing doesn't require much equipment for starters, you can view with the naked eye or view the sky through a pair of binoculars. If you want to get serious about astronomy, attend a star party hosted by the Carter County Museum during the summer with guided night sky viewing at Medicine Rocks State Park, a certified international Dark Sky Sanctuary.
2. Expand Your Rock Collection
Travel along the Yellowstone River Valley from Miles City to Glendive and start your own collection of agates. These semi-precious stones, called Montana moss agates, are treasured by rock collectors due to their intriguing, mottled patterns of black inclusions that have a moss-like appearance. Additionally, rock hunting is an excellent activity for the whole family.
Montana makes the top of the list as a malt barley producing state, it's no wonder we also have long list of impressive craft beer brewers. Go on Montana's only walkable brewery trail in downtown Billings, featuring six breweries, two distilleries and one cider house. While you travel throughout the region, be sure to not miss these breweries in Laurel, Glendive, Miles City and Wibaux.
The best way to experience nature out here is by pitching a tent or setting up your RV for a night under the stars, telling stories around the campfire while roasting your perfect marshmallow. When you spend the night immersed in nature, you'll wake up to the sounds of wildlife and the smell of fresh dew.
Montana is well-known as a wildlife haven; in fact, many places have more animals than people. Explore canyons, forests and prairies to catch a glimpse of big game animals like elk, deer and pronghorn to smaller creatures like fox and otters.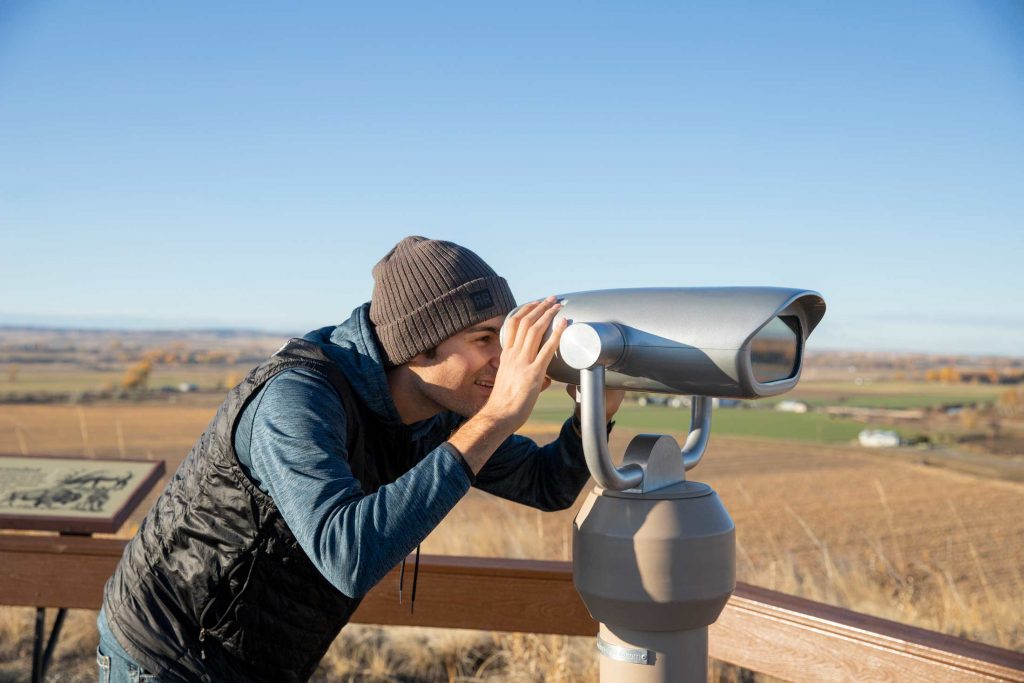 There's nothing like experiencing Montana on foot, up close and personal. This part of the state is brimming with hiking trails, from badlands to wildlife-laden prairies. You don't need special equipment or reservations—just a good pair of shoes, a bottle of water and a spirit for adventure. Favorite trails hiked by locals include those at Makoshika State Park, Terry Badlands Wilderness Study Area and Four Dances Natural Area.
To get the true Western experience, get right into the action at a rodeo. For an authentic experience, venture out into the smaller communities for the Rodeo Roundup, world-famous Miles City Bucking Horse Sale and the "working man's" ranch rodeos. For big rodeo fun attend the NILE and Chase Hawks Rough Stock Invitational in Billings.
As you plan your trip out here, pack your binoculars for spectacular bird watching of eagles, osprey, owls, herons and the Western meadowlark. Find a spot along one of the rivers or sit quietly in one of the prairie's public spaces at Pirogue Island State Park, Lake Elmo State Park, Makoshika State Park, Medicine Rocks State Park, the Roundup RiverWalk and Pompeys Pillar National Monument, which all offer trails for the hobbyist to the expert ornithologists.
Pedal paradise at your own pace and explore Southeast Montana's stunning scenery on two wheels. This biker's haven boasts both mountain bike trails and paved bike paths for scenic cruising. Take on the rugged terrain of Acton Recreation Area and Phipps Park in the Billings area or, head farther east to the Terry Badlands Wilderness Study Area (no off-roading allowed – please stick to the Calypso Trail) and Makoshika State Park for views of sandstone bridges, buttes and badland formations.
From prehistoric man to the Great Sioux War to today, Southeast Montana is steeped in rich history, and we take pride in the celebration and preservation of our roots. Take a guided tour with Western Heritage Center's Hoof it With a Historian series or tour Custer's Last Stand with a Native American interpretive guide. Don't miss any of our museums and historical sites by following the Historic Itinerary and Map.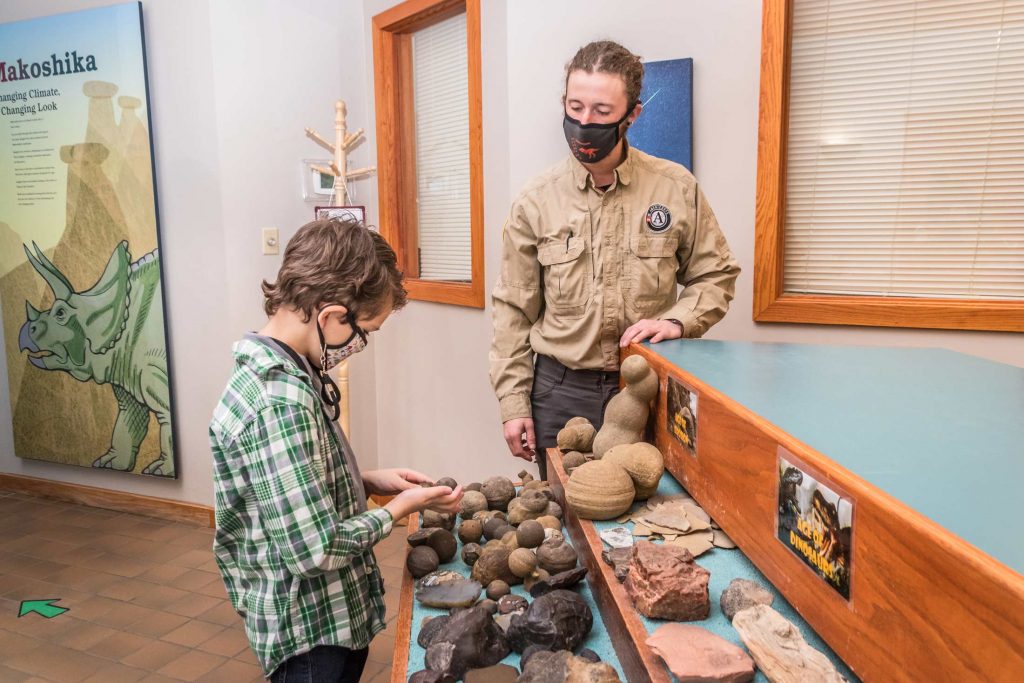 Bowhunters and rifle hunters travel from all over the country to our rolling prairies and pocket wetlands where the land offers unparalleled hunting adventures. Test your skills by trying for a trophy elk or bring along your bird dogs for a breathtaking bird hunt.
Anglers know to make their way out here where an unforgettable fishing experience awaits among scenic landscapes and world-class waterways. Whether you're wrangling a monster catfish out of the Yellowstone River or ice fishing on Tongue River Reservoir, you're sure to catch a good memory.
Bring your own boat or rent a pontoon to gain the best point of view as you paddle through towering canyon walls at Bighorn Canyon or float along the longest undammed river in the lower 48 states, the Yellowstone River.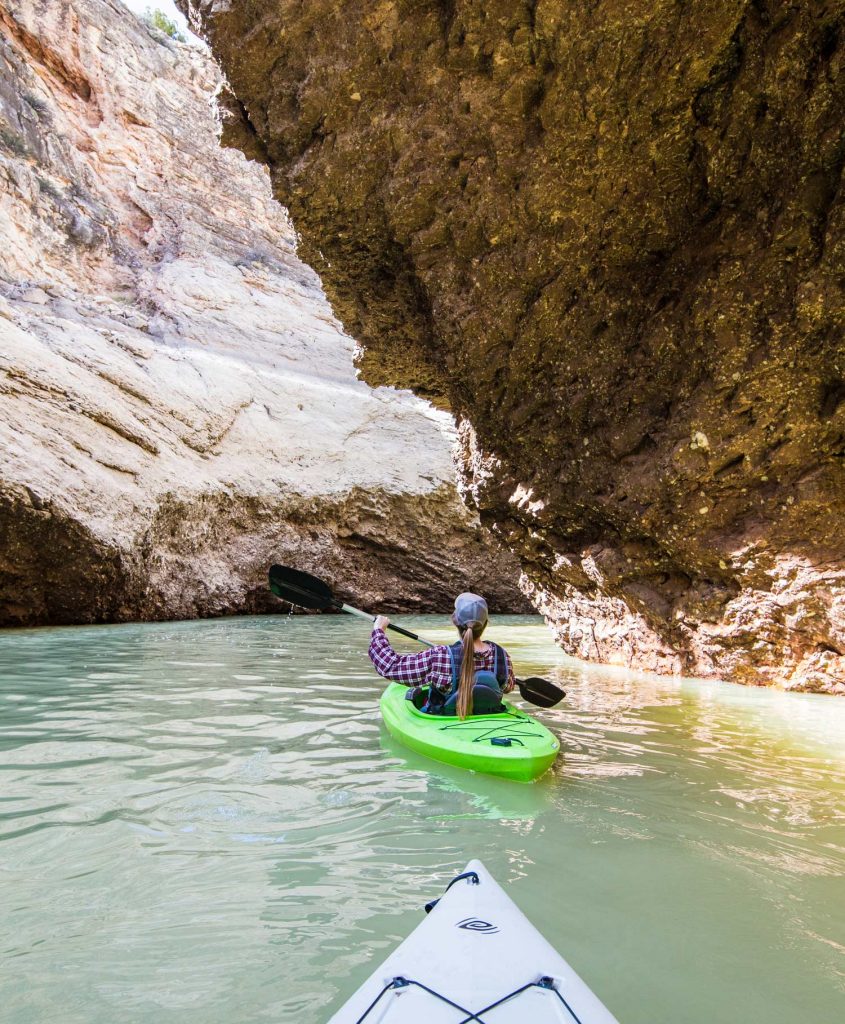 Our small shops and community farmers markets sell Made in Montana goods from creators and artisans inspired by the Montanan lifestyle. With no state sales tax, indulge a little on your next vacation.
Wander through many of the local farmers markets and you'll encounter garden-fresh produce and baked goods, locally grown meat and other Montana-made sweet treats. Most communities in Southeast Montana hold weekly farmers markets throughout the summer.
Once upon a time, long ago, dinosaurs lived in this very region and their fossils are still being uncovered today along the Hell Creek formation. Make a statewide adventure out of your fossil hunting quest by following along the Montana Dinosaur Trail. We suggest starting at Carter County Museum in Ekalaka where you will find a giant hadrosaur on display and then make your way to Glendive for a stop at Makoshika State Park and Frontier Gateway Museum where you can view "Margie," the Struthiomimus.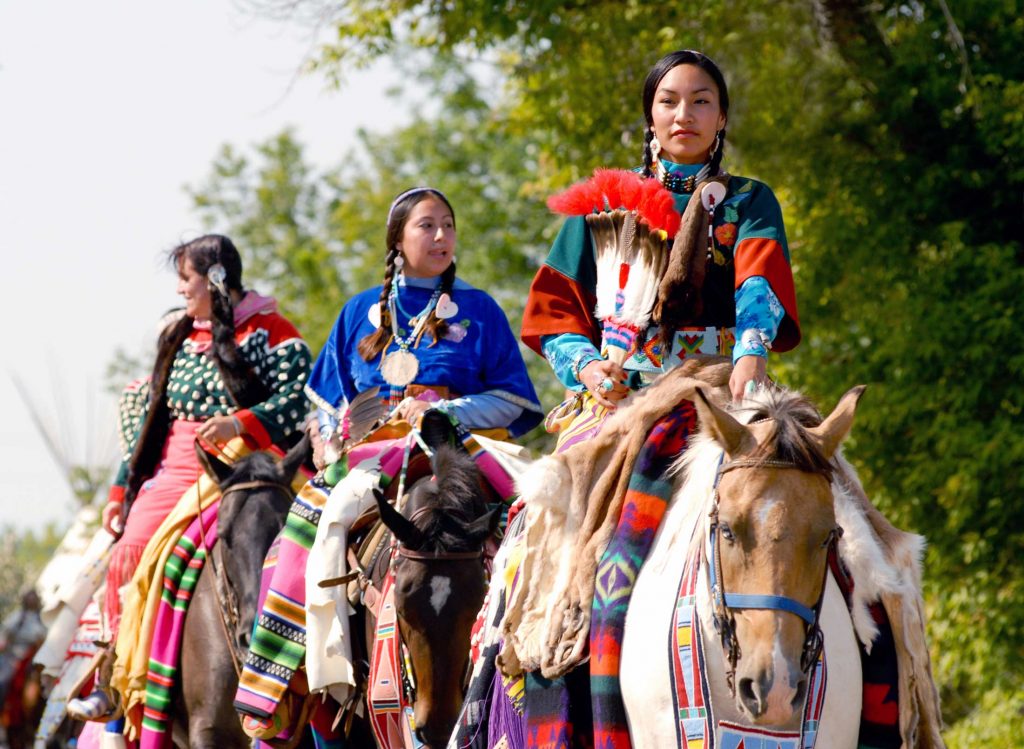 Attend a powwow and watch as tribal members participate in traditional drumming, singing, and dancing in regalia. Go to Crow Tribe's Crow Fair in August, the largest powwow in the state, or Northern Cheyenne Tribe's Victory Days Powwow in June.
18. Saddle Up
Horses have played an integral part in Montana's Western history, and we encourage you to experience a bit of that cowboy life for yourself. Bring your own horses for a ride through Ashland Ranger District of the Custer Gallatin National Forest or opt for a guided trail ride through the countryside with a local outfitter.
See our spectacular, unspoiled nature from the car. Go on our Dinosaurs and Digs route for spectacular geologic sights or discover the many battlefields of Eastern Montana by driving the Battlefield Loop to learn the stories behind the Indian Wars of the 1800s. Consider Roundup as your home base for a rural road trip and take one of these suggested routes to embrace friendly rural communities of Eastern Montana.
20. Use your National Parks Pass
Did you know that your National Park Pass will permit you entrance at three of our region's prominent destinations? Use your pass to visit Pompeys Pillar National Monument, Little Bighorn Battlefield National Monument and Bighorn Canyon National Recreation Area. Don't miss the visitor information centers at these locations, including a look the backside of impressive Yellowtail Dam at the Yellowtail Dam Visitor Center.
21. Motorcycle Rides
From small towns to picturesque landscapes, to horizons that seemingly never end, these wide-open roads were made for bikes. If you live for the hot wind in your face and the rumble under your seat, we have plenty of space out here for your two-wheeled, free-spirited adventures along the MonDak Motorcycle Loop.
22. Observe Public Art
Local artists gather inspiration from our beautiful prairies, rivers and badlands and many have created public art for you to enjoy. Take a stroll through downtowns like Billings or Glendive to see our remarkable murals, noteworthy sculptures and other rather creative public art displays. Don't miss Miles City's 12-foot bucking horse sculpture named Steele Grit by Erin Thormodsgard, entirely made from reclaimed steel.
Now that you're inspired to plan your travel ventures for 2022, let us know which of our 22 things to do you're taking on this year in Southeast Montana. We'd love to see you adventures, connect with us on social and use our hashtag #MySEMT on your Southeast Montana adventure photos. If you are wanting more Montana trip inspiration, download or request our free travel guide.