Most people come to Southeast Montana for its wide-open spaces and rich history, but this beautiful region has more to offer. Kids, and those still a kid at heart, will enjoy seeing Montana's wildlife up close, learning about cowboys in the wild west, getting to stand next to massive, reconstructed dinosaurs and running wild, in the wild at our pristine parks. Here's our list of 5 places your kids will love to explore out here.
Lions, tigers and bears, oh my! Ok, no lions to be found here but there are two beautiful Amur tigers and a couple of growling grizzly bears that are well worth visiting. With over 30 different animals to see, a botanical garden and a playground area, ZooMontana has more than enough to keep your energetic kiddos entertained.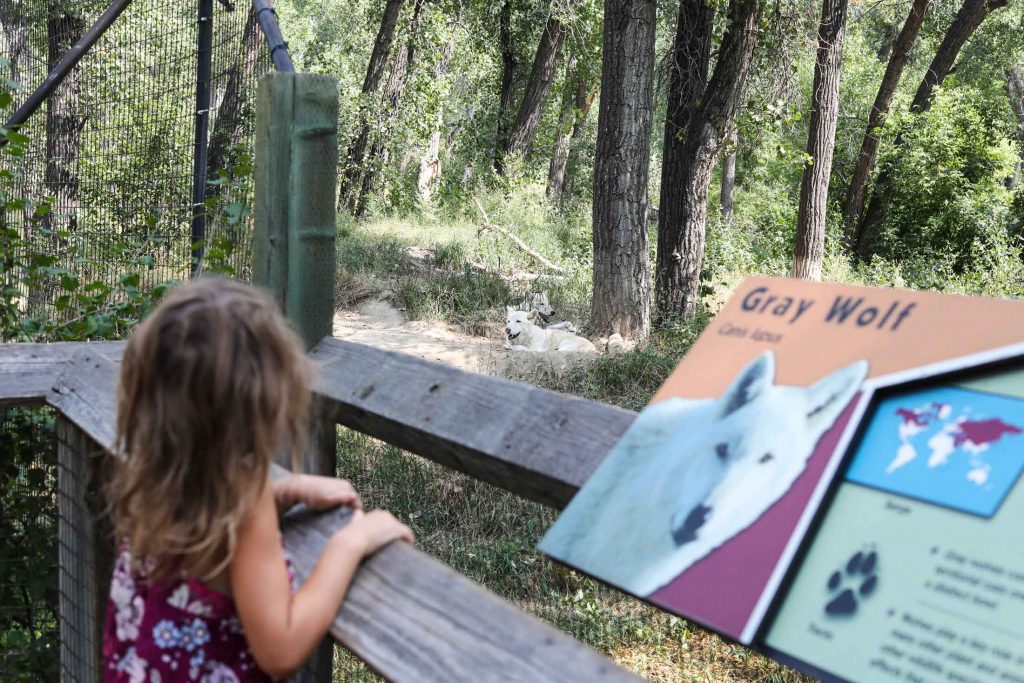 After a day of play with the river otters and red pandas, head downtown for lunch at Rockets Gourmet Wraps & Sodas followed by a sweet treat at Big Dipper Ice Cream. Not only are the two considered to be local favorites, but they are also on the same block, making it an easy walk.
Any cowboys or cowgirls in the family? Eastern Montana history is full of cowboy tales, making the Range Riders Museum an excellent place to visit. Founded in 1939, the museum has grown to over 38,000 square feet of display area which includes 13 buildings with exhibits of dinosaur bones, Native American artifacts, military relics and early pioneer history. If there is one thing I have learned in our travels with kids, it is that a museum or historical site should never be overlooked. It is easy to assume that a young child will find such a thing to be boring and dull; however, that couldn't be farther from the truth. Your child's mind and imagination will run wild as they take in the information and try to grasp what life was like long before theirs came to be.
Stop in at Vintage & Rustics in Montana on Main Street for lunch and a homemade bakery item. While waiting for your food, stroll the store's wide range of vintage antiques, clothing, Montana made gifts and more. Your kids will have a hay-day taking in the unique finds at this one-of-a-kind local lunch spot.
Ready for a 'RAWR'ing good time?! Take your kids back in time, way back in time, to Glendive's very own private dinosaur museum. With more than 24 full-size dinosaurs on display, your kids will feel as though they landed on the set of a "Jurassic Park" movie. Add in the many exhibits, theater and gift shop, this museum will keep those little ones occupied for hours.
Next, don't miss out on the delicious dishes served at Bloom and Vine, a locally owned coffeehouse, eatery and wine bar, located in a 1917 established historic greenhouse.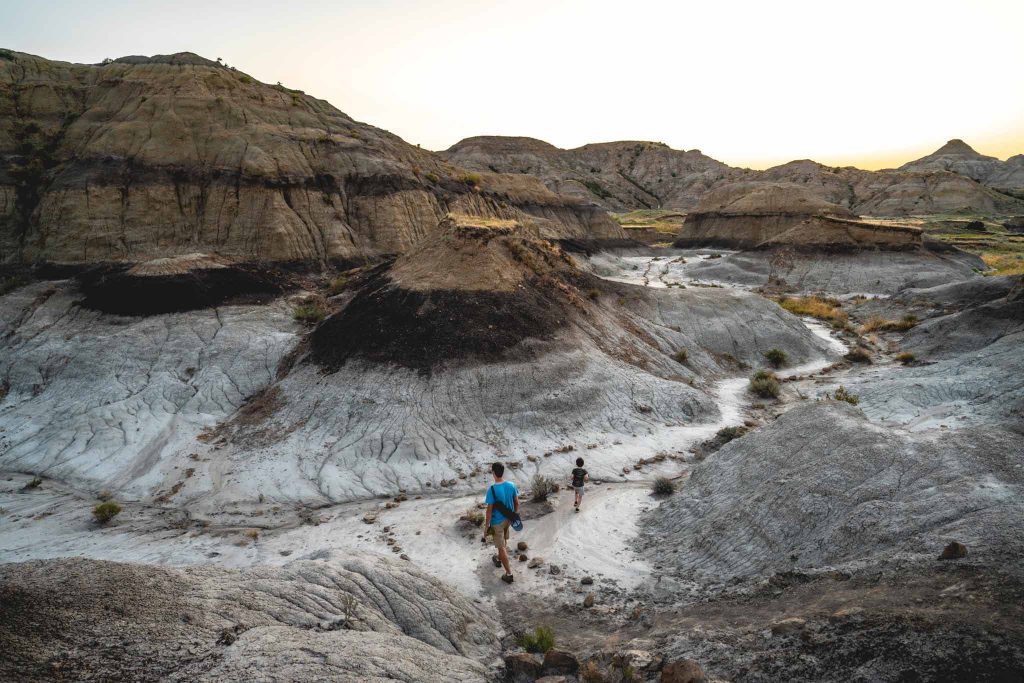 After some food-fuel, make your way to Montana's largest state park, Makoshika State Park. This badlands beauty is full of dinosaur fossils and artifacts, amazing hiking trails and even a disc golf course. Your kids will have a blast exploring the 11,000 acres that make up this prehistoric park.
Medicine Rocks State Park is, quite possibly, Montana's best kept secret. Not only is it a visual delight with its unique rock formations, but also the ideal place to roam with 330 acres of wide-open space. Don't forget your bikes because this is the perfect park to go for a ride, especially for those little legs that are pushing pedals for the first time. Your kids will enjoy exploring the landscape, on wheels or by foot.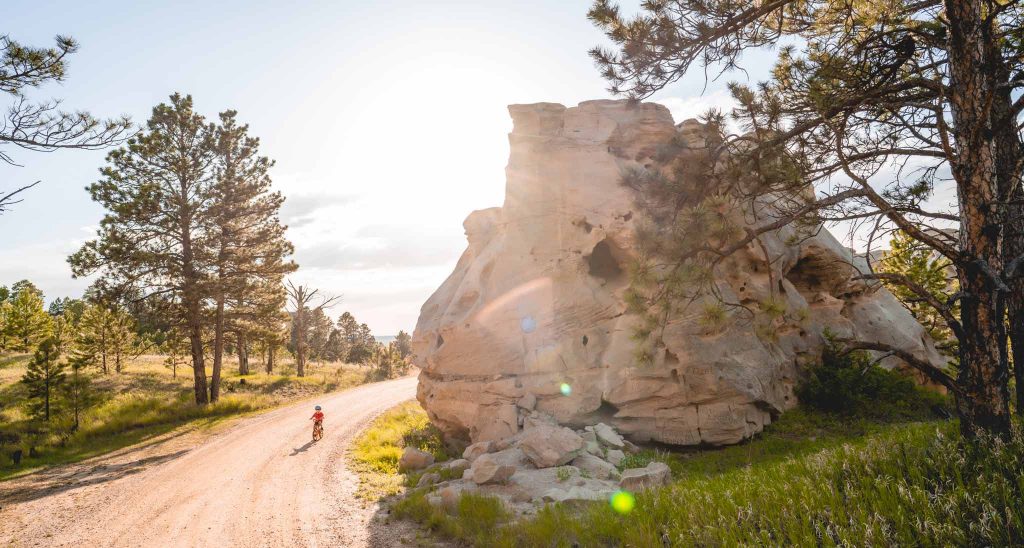 If you happen to be driving through Wibaux on your way to the park, be sure to stop in Beaver Creek Brewery for a craft beer (for mom and dad, of course) and a root beer float (for the kiddos). A yummy mid-day treat for all!
The ultimate outdoor adventure is ready to be had at Bighorn Canyon! Boating, kayaking, canoeing, fishing and swimming are just a few of the many ways to enjoy the beauty of this natural wonder. Ok-A-Beh Marina will particularly catch your child's attention as it has a designated swimming area with a floating dock to jump from. You could easily spend an entire afternoon right at the marina, swimming, picnicking and eating ice cream from the general store—what more could a kid want on a hot summer day?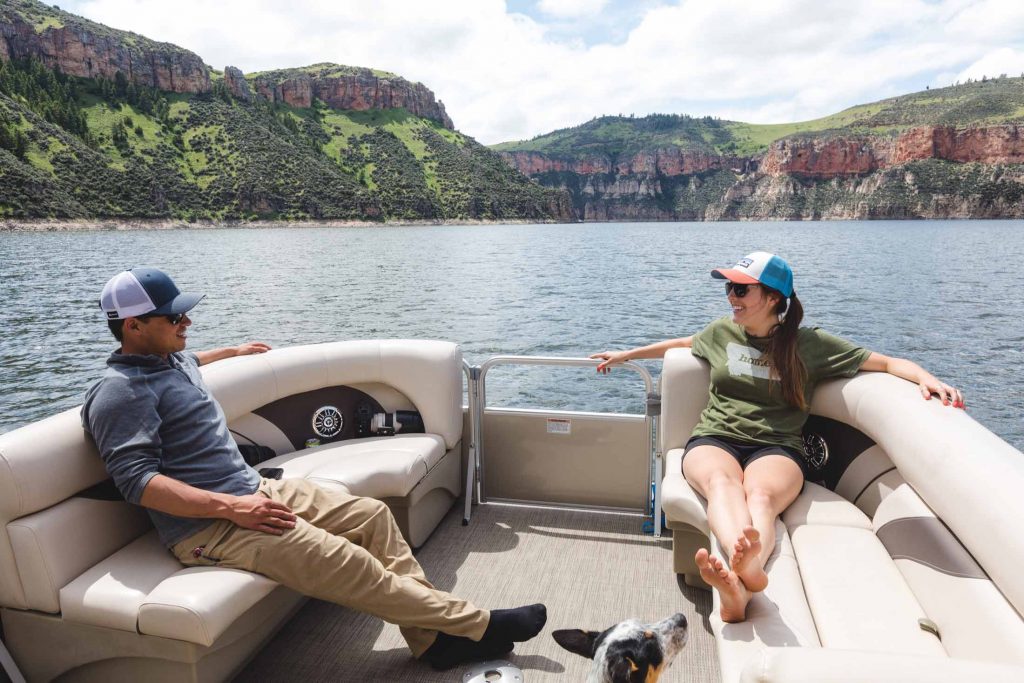 Boat rentals are available for those looking to get out and explore the breathtaking scenery of the canyon. It is unlike anything else you've ever experienced. Make sure to stop by the Yellowtail Dam Visitor Center, as well, to get an ariel view of the massive man-made structure. It is jaw-dropping, to say the least.
As you can see, there is plenty to do, see and explore out here in Southeast Montana. Whether it be a day trip, a weekend stay or a week-long vacation. The memories you'll make are the ones your kids will be talking about for years to come.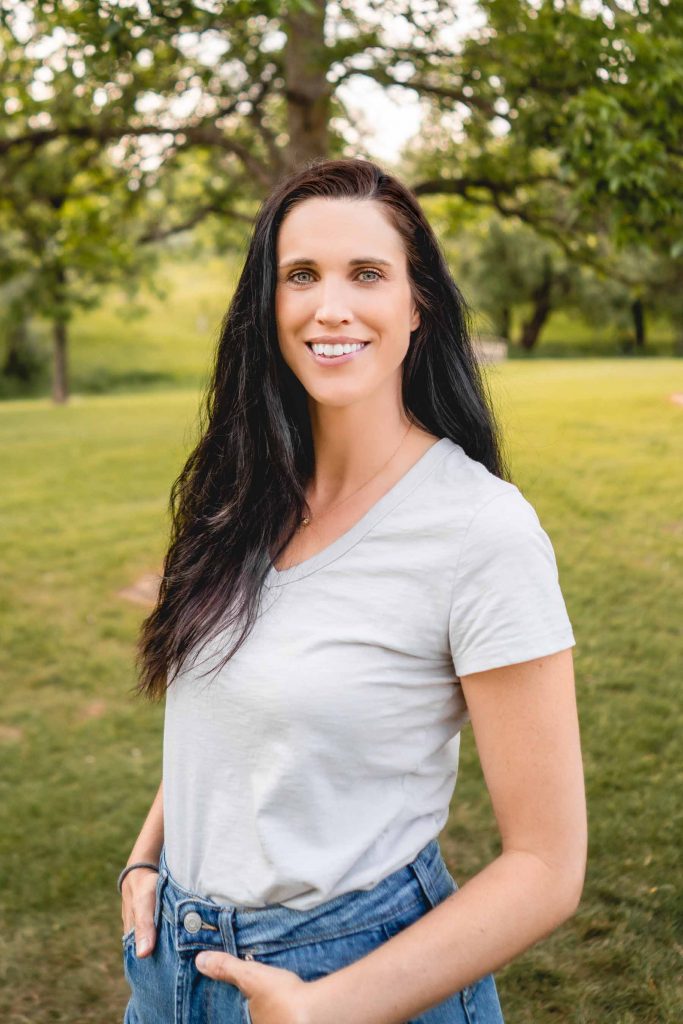 Guest Blog Bio
Jamie Blotske is a Montana native, born in Miles City, raised in Columbus and currently resides in Billings with her husband, Chet, and their three boys. You can follow along, as Jamie and her family explore Montana and beyond, on her Instagram accounts (@jamie.blotske and/or @thebackpackingblotskes) or her travel blog.