Across the rolling prairies and breaking buttes of Southeast Montana, we celebrate the 4th of July with our unique Western flair. While big cities may have extensive entertainment and large crowds, out here our festivals are more intimate. Neighbors greet neighbors while meeting new friends and offering a smile to all. If Norman Rockwell were to paint this national holiday today, we are sure that our small towns would be his models – these parades, rodeos and fireworks shows are the epitome of vintage Americana.
Peruse this list of what's happening out here for Independence Day 2019 to be part of our patriotic fun.
Billings
If you are staying in Montana's largest city, grab a blanket to watch fireworks at Celebrate Freedom. Arrive early for good eats, games and socializing.
Broadus
Powder River County, of which Broadus is the county seat, has an extra-special reason to celebrate in 2019. The county is 100 years old this year and organizers are excited to host "100 Years of American Pride" with the Powder River County Centennial & All Class Reunion. Slated activities are numerous and broad, from a Centennial Parade, to self-guided historical walking tours, to cornhole and horseshoe tournaments. While the festival includes an all-class reunion, locals welcome visitors – we are all united under a celebratory fireworks show.
For details on the many events, see prchamberofcomm.com.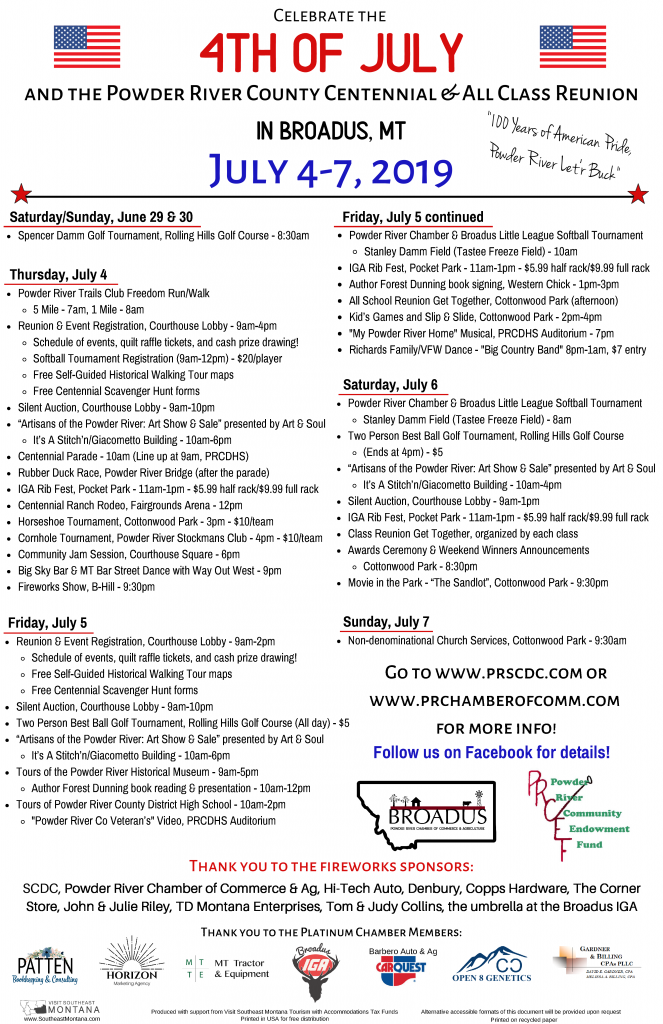 Glendive
This Southeast Montana gateway community will celebrate the holiday with an 80s theme to the parade. Between festivities, be sure to explore Montana's Badlands in Makoshika State Park.
Hardin
To hearken days gone by, attend the 4th of July Celebration in Hardin. Highlighted with a corn hole competition, BBQ, dunk booth and jump rope contest, this traditional event honors all things Americana.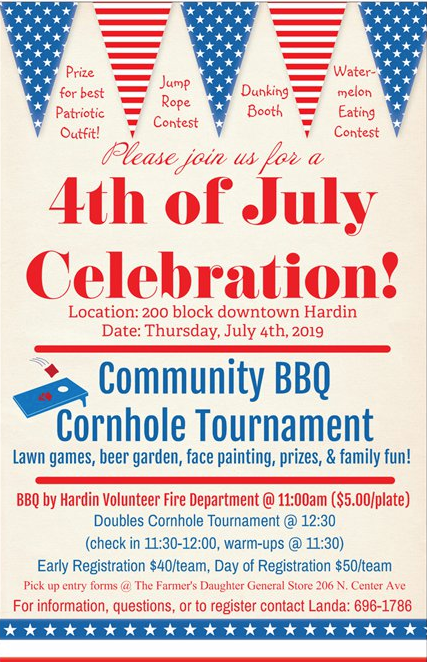 Lame Deer
Celebrate in a unique way during the Northern Cheyenne 4th of July Chiefs Powwow. This annual event is the largest powwow on the reservation and includes singing, dancing and drumming in traditional regalia.
Laurel
To see Montana's largest fireworks show, be at Laurel's 4th of July Celebration. The fun starts with the local Jaycee's Pancake Breakfast, then the kiddie parade and Grand Parade. You'll keep busy throughout the day with the food and craft fair and general festivities in Thomson Park. This year's theme, Parade of Stars, will prove to be entertaining and produce smiles.
Miles City
There is no doubt that this cowboy town loves a parade. This year's theme, Embrace the Future, Cherish the Past, will entertain, Miles-City style. Stick around for a BBQ and corn hole tournament before public fireworks at dusk.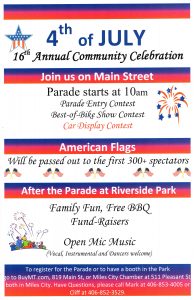 Find more details here.
Roundup
One of the region's biggest 4th of July celebrations, the Roundup Independence Day Extravaganza (RIDE) spans four days and includes multiple parades, concerts and rodeos. Whether you are a local or a visitor – or, are simply returning "home" for the party – you are sure to find your jam here.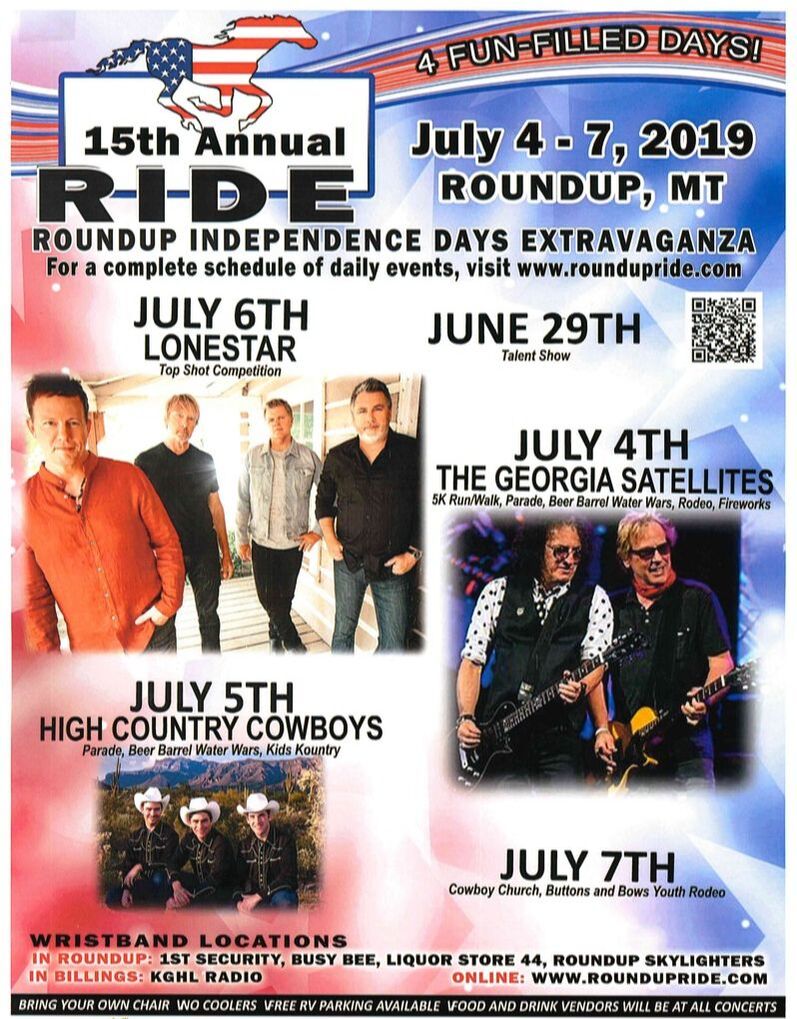 We love that this year's rodeo is PRCA-sanctioned and the Top Shot Competition has returned. The Buttons & Bows parade is too cute for words, while the concert lineup, which includes big names like Lonestar, Georgia Satellites and High Country Cowboys, will likely double the size of this small town. Roundup dresses up and gets down to dance during this boot-stomping, big-smile-provoking festival.
Terry
Nestled in the shadow of the its namesake Terry Badlands, this little bourg creates its own fun with the Annual 4th of July Rodeo. The event spans all ages and laughs are free.
Wibaux
Take a few moments to honor those who served by strolling the Walk of Flags at the Pierre Wibaux Museum in Wibaux Montana, which commemorates veterans on July 4th and Veteran's Day.
Can't make it to Southeast Montana for the 4th of July? Never fear - events of all types and sizes span across the year Out Here! Visit southeastmontana.com/events for the latest list.