The world is a book and those who do not travel read only one page.
Those words by St. Augustine can open your mind to travel as well as to reading. Out here in Southeast Montana, we know that the rolling prairies, the stark buttes and the flowing rivers have been both scenes of fiction and places of fact. The land truly has a story to tell and you can learn it well in advance of your visit.
To help you along this journey, we compiled a short list of a few favorites – both fiction and non-fiction – that will give the sense of place and the feeling of space while also providing some inspiration for your own travels.
Happy reading!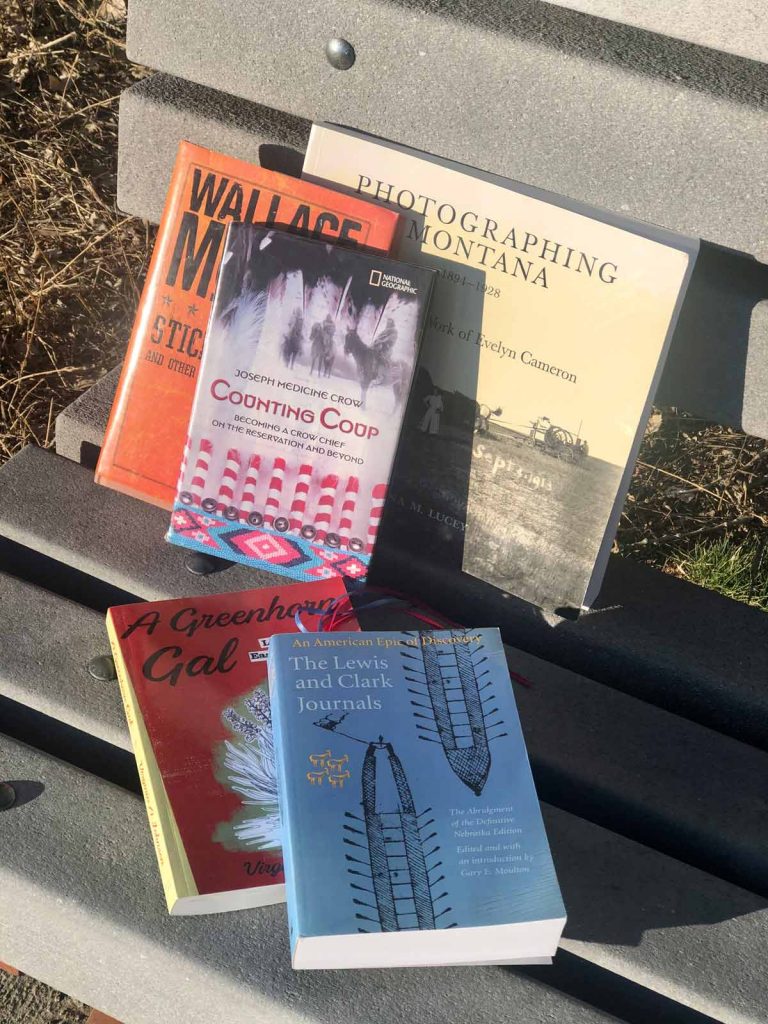 The Lewis and Clark Journals ed. Gary E. Moulton
In this account of the Corps of Discovery's incredible journey, editor Gary E. Moulton melds the journals of both Meriwether Lewis and William Clark along with excerpts and mentions of enlisted men and Native peoples. Captain Clark stopped at what is now known at Pompeys Pillar National Monument on July 25, 1806 and wrote "…this rock I ascended and from it's top had a most extension view in every direction. This rock which I shall Call Pompy's Tower is 200 feet high and 400 paces in secumphrance…" Today visitors can view Clark's signature from 1806, the only visible, in-the-field evidence of this epic adventure. For a comparative read, grab the best-selling Undaunted Courage by Stephen Ambrose.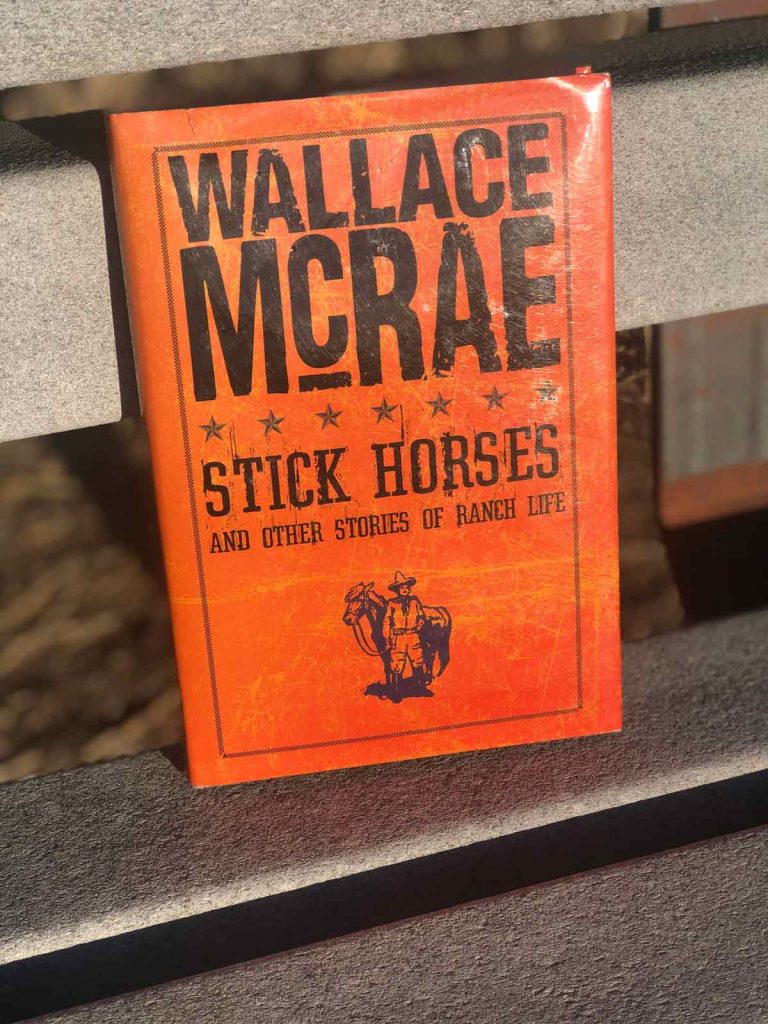 Stick Horses and Other Stories of Ranch Life by Wallace McRae
Famed cowboy poet and gifted storyteller Wallace McRae shares tales of growing up on a third-generation ranch in Southeast Montana. Readers will enjoy McRae's extensive vocabulary and gritty wit in this collection of essays centered around Rosebud County. While McRae's reflections are a bit gruff, they offer a voice that echoes across the prairies between Miles City and Broadus, Colstrip and Hysham – where our cowboys do still ride horses.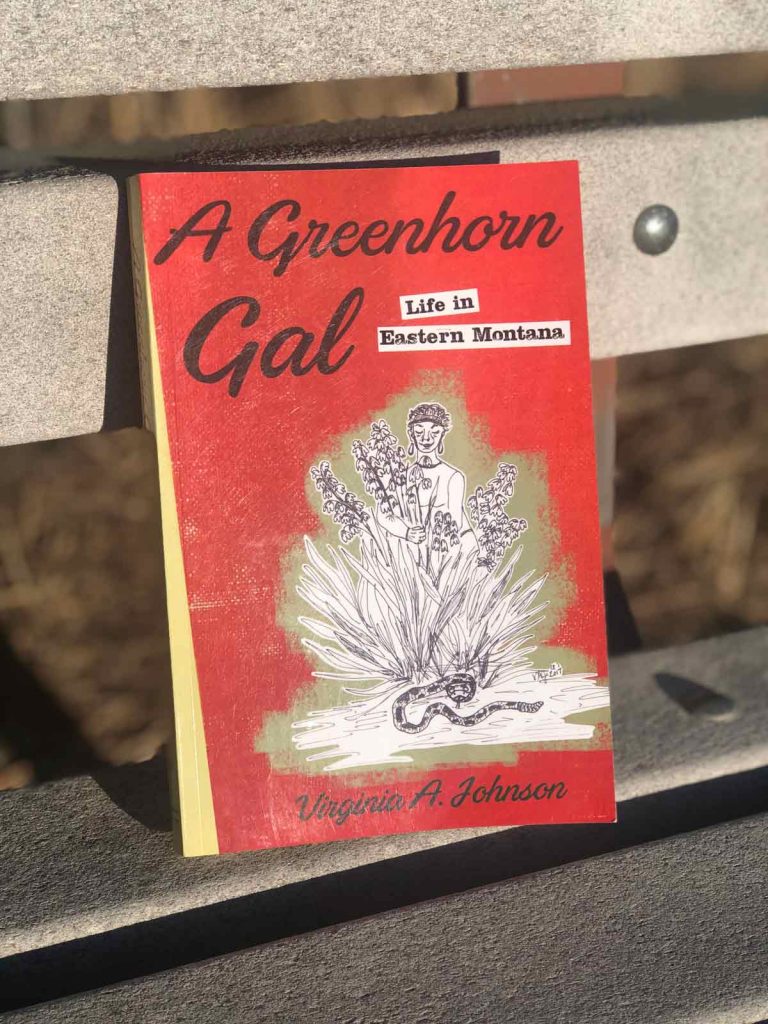 A Greenhorn Gal: Life in Eastern Montana by Virginia A. Johnson
This collection of essays by a retired teacher brings the reader into the sparsely populated Fallon area, between Terry and Glendive. Johnson provides a quirky but introspective lens for viewing long-time prairie people and how their practicality simultaneously astounds and entertains her. There are a few recipes included in this tome but we suggest grabbing a bite and a brew at the BD Bar in Fallon while striking up an informal book club.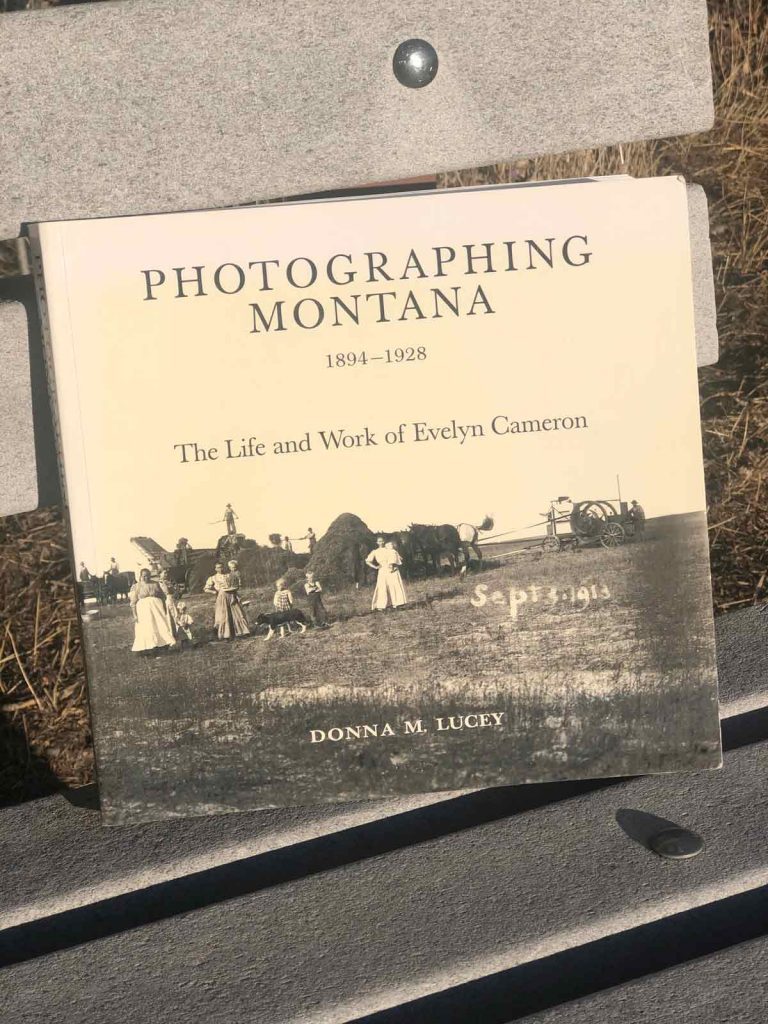 Photographing Montana: The Life and Work of Evelyn Cameron by Donna M. Lucey
Evelyn Cameron's work melded the necessity of making a living with the application of a new art – photography - at the turn of the 20th century. Born to a wealthy family in Great Britain, Cameron and her somewhat eccentric husband honeymooned in Montana, where they fell in love again, this time with the land. Photographers and artists will respect her immaculate techniques. Historians will appreciate her documentation of life on the prairie. And, all travelers will find a brief stop at the Evelyn Cameron Heritage plus the Evelyn Cameron Gallery at the Prairie County Museum in Terry worth the side trip.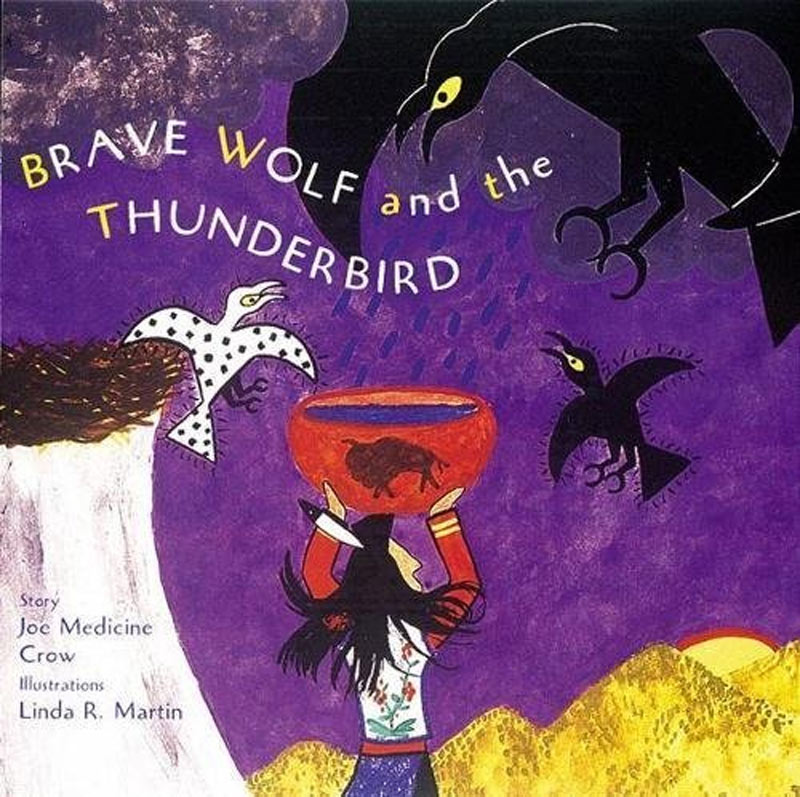 Counting Coup and From The Heart of Crow Country: The Crow Indians' Own Stories by Joseph Medicine Crow
Known as the last traditional Crow chief and tribal historian, the late Joseph Medicine Crow's work will forever share Crow stories with all people. He was the first member of his tribe to earn a Master's degree, yet his writing style is straightforward, giving the reader a glimpse of the realities of reservation life in the 1900s. Afterward, visit Chief Plenty Coups State Park to enhance your understanding of Crow history and culture.
Brave Wolf and the Thunderbird: Tales of the People by Joe Medicine Crow and Linda R. Marin (illustrator)
Medicine Crow collaborated with the Smithsonian's National Museum of the American Indian to craft a children's book that celebrates the Crow culture while providing amazing stories and work from tribal artists and authors. Like most children's books, this publication is recommended for all ages for both educational and entertainment values.
The Battle of Little Bighorn
This list would not be complete without mentioning the hundreds – literally – of books written about the Battle of Little Bighorn. Rather than highlight one specific book, we encourage you to read, or listen to, multiple books, as the story has intricate differences that are still debated today. To walk in the steps of those from both sides who fought in this climactic battle, be sure to visit the Little Bighorn Battlefield National Monument near Crow Agency. Take in a ranger's talk, drive the five-mile road while listening to the audio tour, or plan a small-group tour with the Crow concessionaire or customizable Indian Battle Tours. Knowing this pivotal story when you stand in honor at the Indian Memorial or Last Stand Hill will truly enrich your experience.