Guest Blog
A summer road trip to Yellowstone National Park is an iconic experience. What can make it even more fun and memorable is choosing beautiful and meaningful stops along the way.
Southeastern Montana is full of historical sites, dramatic geology, charming towns and tribal culture.
A visit to any (or all!) of these sights will enrich your adventure.
Makoshika State Park
Makoshika State Park is the largest of Montana's State Parks. You'll see dinosaur fossils, hoodoos, spires, mesas, a natural arch and Montana badlands. Dinosaurs no longer roam here, but the intense landscape will make you think they might.
There are several shorter trails (Paramount Trail, Diane Gabriel Trail, Natural Bridge Trail, Twin Sister Trail) and viewpoints as you drive through the park.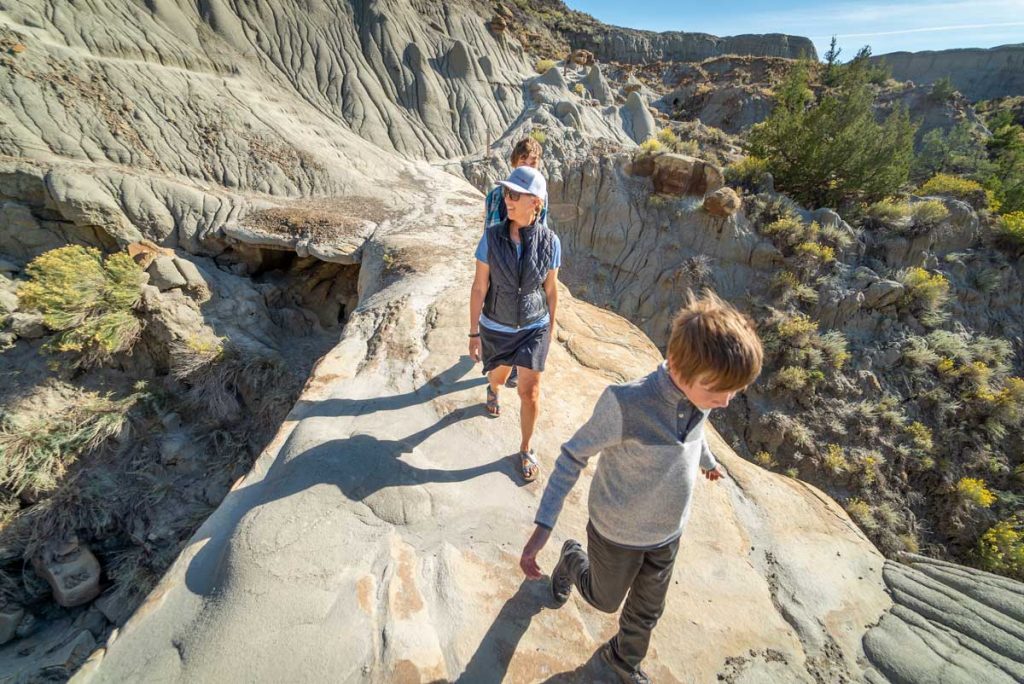 Stop at Bloom and Vine in Glendive for coffee, food, or in the evening, a wine bar.
Medicine Rocks State Park
Another must-see Montana State Park is Medicine Rocks. Like Makoshika, it is full of interesting geological formations.
Theodore Roosevelt called Medicine Rocks, "As fantastically beautiful a place as I have ever seen." The sandstone hoodoos are riddled with holes and interesting shapes.
Sunset Loop and Dalton Trails are short trails that wind through the park and lead to the geologic wonders. In nearby Ekalaka, visit the Carter County Museum to learn about the dinosaurs that used to roam southeast Montana, Paleo-Indian tribes and homesteading in the West.
Terry Badlands
Drive, walk or bike into the Terry Badlands Wilderness Study Area along the Calypso Trail to take in some of the most spectacular and uncrowded scenery in Montana. You'll find colorful, banded cliffs overlooking rolling prairie. Geologic features include sandstone bridges, spires, table tops and buttes divided by many deep gullies all formed by thousands of years of wind and water erosion.
Insider Tip: High-clearance, 4WD vehicles are a must for Calypso Trail. Note this backroad becomes quickly become impassable with precipitation. Wheeled traffic, which includes bikes, is restricted to two-track roads through Wildness Study Areas such as the Terry Badlands. The Prairie County Museum & Evelyn Cameron Gallery in Terry is home to photographs by Evelyn Cameron of rugged life on the Montana prairie in the late 1800s.
Miles City
Stop for lunch at lunch at the Montana Bar in Miles City for real Western atmosphere. It's family friendly before 8 p.m. and is widely considered one of the best-preserved bars in Montana.
Wander through Vintage and Rustics, a curated antique and vendor mall with a soda fountain and bakery. Don't miss visiting the Range Riders Museum with its 50-year-old donut — and so much more.
Pompey's Pillar National Monument
Pompey's Pillar National Monument is a lovely place to visit along the Yellowstone River in its own right, but it was set aside as a monument because it has the only physical evidence of the Corps of Discovery expedition.
The massive sand outcrop that is the pillar has been a landmark for more than 11,000 years. When William Clark, of "Lewis and Clark" fame, passed through, he etched his name into the pillar. You can still see it today.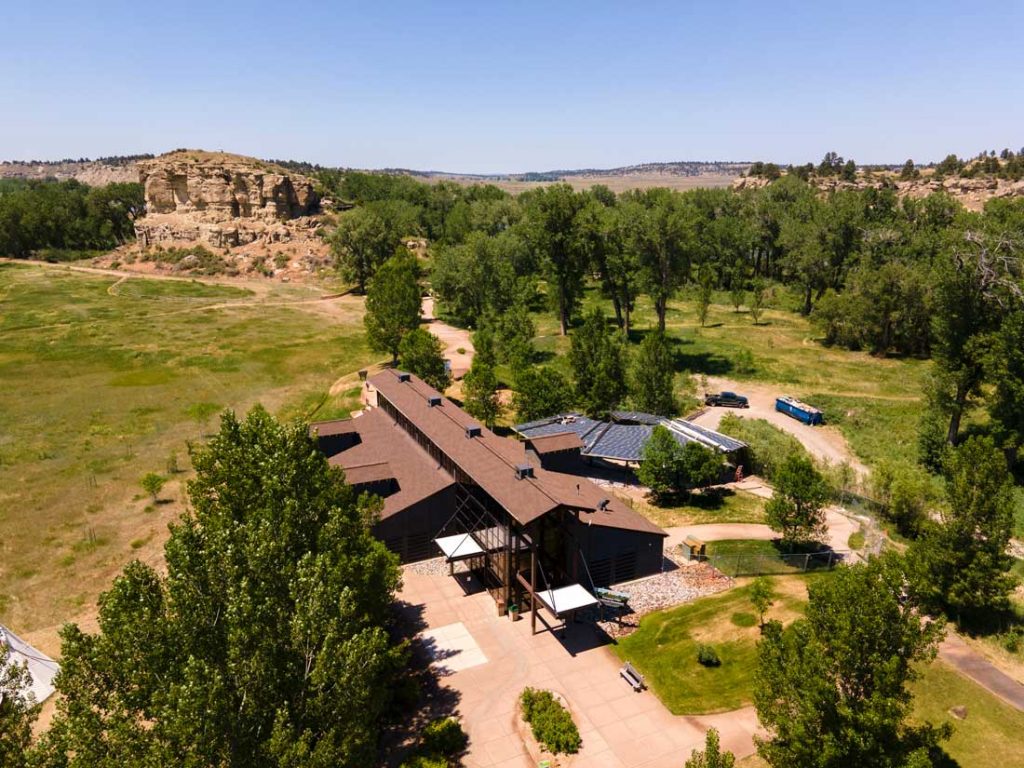 Billings is just 30 minutes southwest and full of restaurants, shops and activities. Make like the Corps of Discovery and follow the trail, but in this case it's the Billings Brew Trail or the Coffee Shop route.
Rosebud Battlefield State Park
Rosebud Battlefield State Park is one of several battlefields in Montana where Indian War battles took place. The Battle of Rosebud was one of the most significant battles fought in what became the American West.
There are several trails to hike, and you are free to wander throughout the park where there aren't trails. Walk to the Kobold Buffalo Jump and up to the top of Crook's Hill, then over to Conical Hill.
Little Bighorn Battlefield National Monument
At the end of the Trail to Little Bighorn is the Little Bighorn Battlefield National Monument.
Feel history come alive at the place where General Custer led the 7th Cavalry to a stunning demise at the Little Bighorn Battlefield National Monument. You will be moved by both the Native American monument and by imagining all the people who died here.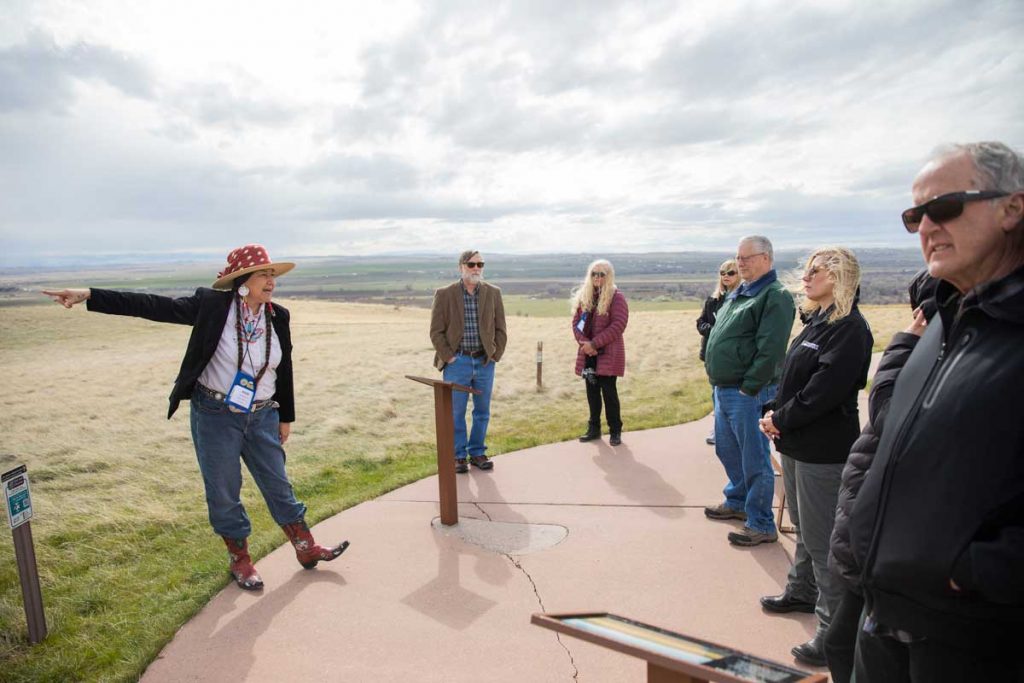 Crow tribal member Rose Williamson from Indian Battle Tours leads a wonderful tour that really brings the battlefield to life.
Grab Indian fry bread and lunch at the Custer Trading Post and Café.
Guest Blog Bio
Melynda Harrison writes from Livingston, Montana. She explores the state (and the world) with her husband and two teenagers and shares their adventures at TravelingMel.com. Mel helps people plan their trips to Yellowstone and Montana at YellowstoneTrips.com.