Ever since Armistice Day in 1918, we have honored our veterans – in one way or another – on November 11 each year. Out here in Southeast Montana, veterans and active military personnel are recognized at the many monuments, memorials and museums every day of the year.
History is entrenched in this soil. We live on the exact land where many battles were waged as the Plains tribes fought to retain their way of life. That is why 300,000 people, on average, visit the Little Bighorn Battlefield and adjacent Custer National Cemetery every year, making it the most-visited location in Montana east of Yellowstone National Park. Last Stand Hill, Reno's Battlefield and the Indian Memorial are ideal places to reflect upon the sacrifices of others.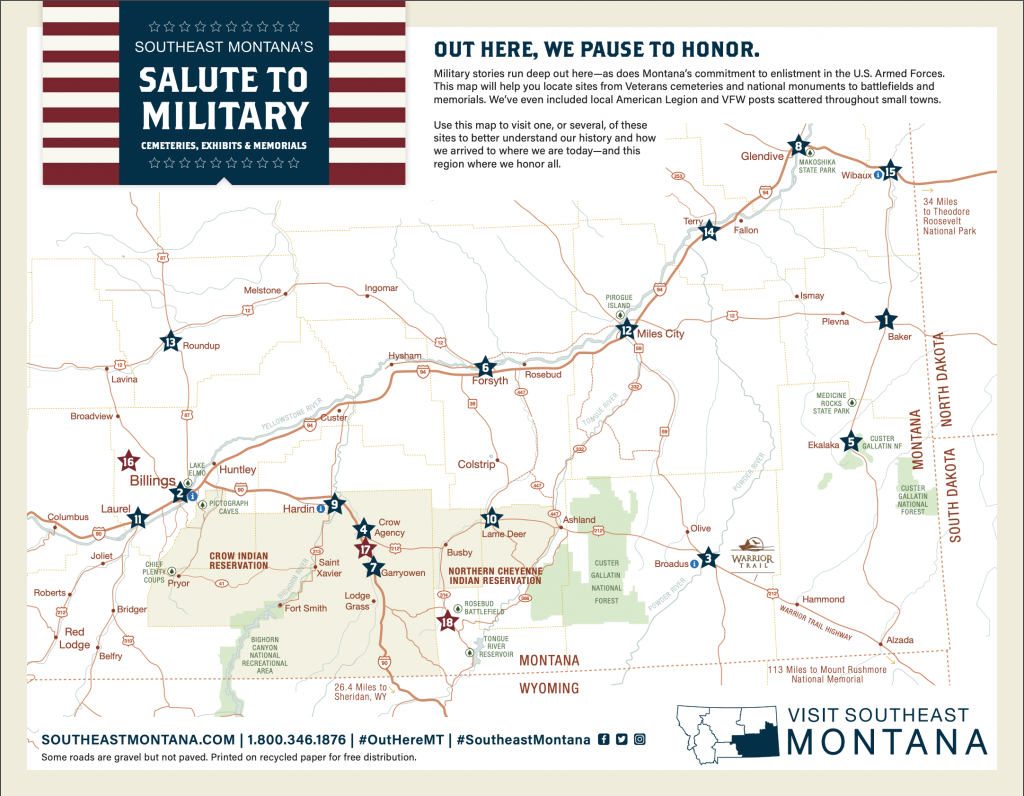 Points of Interest
From the Purple Heart Memorial in downtown Billings to Rosebud Battlefield State Park to the Eastern Montana State Veterans Cemetery near Miles City, honoring the veterans for their patriotism, love of country and willingness to service weaves a common thread throughout Southeast Montana. We've created a map to help guide your patriotic exploration.
According to the U.S. Department of Veteran Affairs website (2017 data), Montana has a high percentage of the adult population who are veterans – 11.44% -- which is second only to Alaska with 13.12%.
Those strong military ties offer locals and visitors alike an intimate journey into our history. Each community in Southeast Montana, from the smallest to the largest, has a story to tell about its active and veteran military personnel.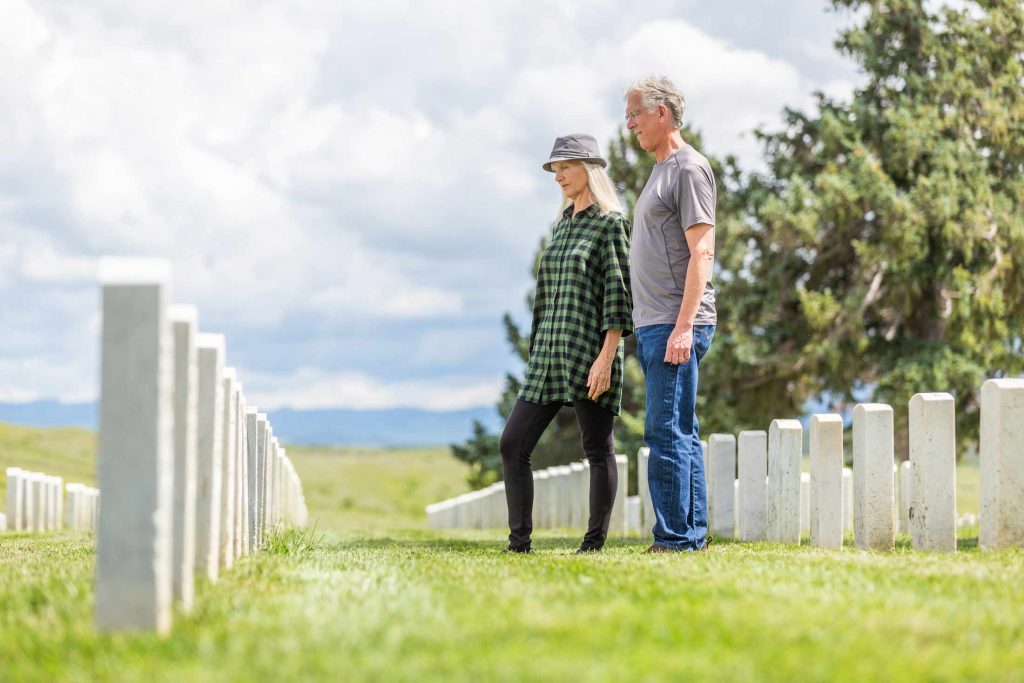 You can find these stories at the memorials and cemeteries, and you can hear them at the monuments and the local American Legion and VFW posts. Stop at a local museum like Big Horn County Historical Museum in Hardin to see a to-scale diorama of the original Fort Custer. Or, ponder military uniforms over time at places like O'Fallon Museum in Baker or Musselshell County Museum in Roundup. Contemplate more than 140 years of peace time – and war time – when you stand within the Indian Memorial at the Little Bighorn Battlefield National Monument or in the shadow of the Veterans Park statues in Crow Agency.
Most importantly, as you travel out here, be sure to pause and honor those who came before us, those who fought for freedom and those who stand for democracy today. We encourage you to use this military map to stop at one, several, or all of these places, and salute.
Final Thoughts
If you want to dig farther into history, see www.southeastmontana.com and click on Things To Do – History. For an in-depth look at the U.S. Military's 7th Cavalry's movements in the days leading up to and shortly after the Battle of Little Bighorn, follow the Trail to the Little Bighorn, a driving tour of 19 roadside markers. If museum sleuthing is more your thing, download regional history maps or try one of these itineraries.