I recently shared online some photos I had taken this past summer in Southeast Montana. It was my first visit to the region in 25 years, and my first time ever immersed in the landscape, and it wowed me.
I wasn't the only one.
Even long-time Montanans—maybe mostly long-time Montanans—expressed surprise: "This is in eastern Montana?!" "I didn't know there was anything beyond Billings." And so on.
I'm sure it's a familiar refrain to residents of this part of the state, the sort of exclamation that no longer even raises an eyebrow—but it should.
I should know: as a resident of eastern Washington—the arid, less-mountainous, overlooked part of the state (sound familiar?)—I'm accustomed to stumping for an area that is, if not flyover country, then at least drive-through territory.
Some landscapes chase you—a pyramidal mountain peak, for example, that lingers in the rearview mirror for miles of highway like a mirage.
Some landscapes make you work for their charms: delicate badlands flowers that shelter under sagebrush, pocket wetlands that cluster around a freshwater spring and attract songbirds and small critters—these are the sorts of things that can't be enjoyed at 80 mph.
The self-reliance and flexibility necessary to get the most out of Southeast Montana's trackless badlands shows in the people who live and work here. The open landscape seems to cultivate an independent, introspective spirit, whether it's scaling a rock face or starting a business.
So, come with an open mind and a yen for open spaces, where making your own path is encouraged. You just might surprise yourself.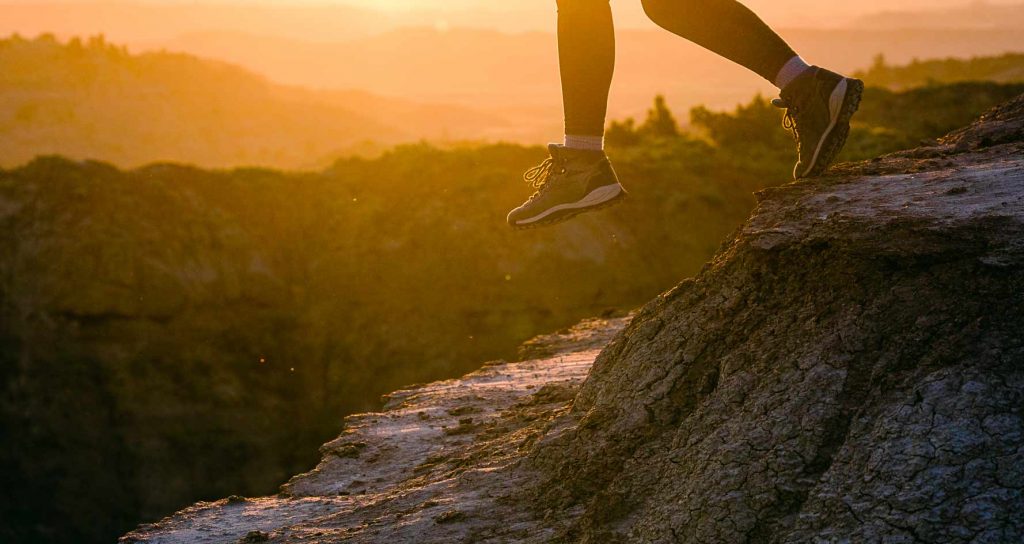 Three places to be surprised in Southeast Montana:
1. Makoshika State Park
The edge of Montana goes on forever. Montana's largest state park, Makoshika encompasses more than eleven thousand acres of scalloped, sculpted rock and pine and juniper forests, as well as fossil remains of dinosaurs such as Tyrannosaurus Rex and Triceratops. Take a scenic drive or short hike to view geologic features such as the Twin Sisters and Cap Rock. Whichever activities you choose, stay for a sunset—some of the state's prettiest—and watch the striated sandstone seemingly glow with an inner light. Magic hour is definitely a little bit longer out here.
2. Terry Badlands
Terry Badlands Wilderness Study Area has been set aside for its wild, primal qualities and features that are unique among Wilderness Areas in Montana. From the four-wheel-drive-required Calypso Trail, once an old bootlegger's route, watch hawks wheeling above fields of delicate plains wildflowers and gophers hiding among hoodoos. Visitors with keen map-and-compass skills can set off cross-country amongst a landscape that's been scoured by millennia of wind and water into arches, spires and escarpments of stark beauty.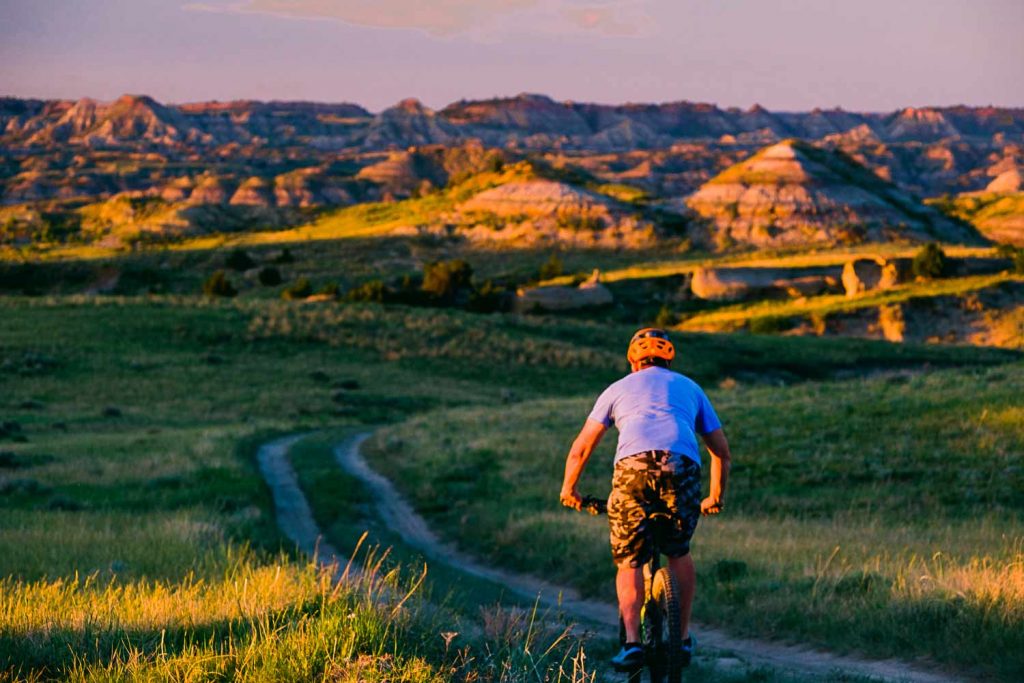 3. Billings
The state's largest city is perhaps its most underrated. Shaded by century-old street trees and surrounded by sandstone bluffs, the city of more than 100,000 has seen rapid growth in recent years—and with it, revitalization. Nicknamed "Magic City" for the speed at which a town sprung up around the Northern Pacific Rail Depot in the early 20th century, Billings has seen some of that magic return in the historic district encompassing the Billings Depot. Today, restored brick buildings house coffee shops, cideries and distilleries. Reminiscent of its railroad town roots, Billings remains a way station for visitors embarking for points east. But there are plenty of jumping-off points close to town, with hiking and biking trails from Swords Park to Four Dances Recreation Area. This is truly Montana's Trailhead.