Back in the day, theaters (or, shall way say "theatres") were a mecca for live entertainment. Originally many were opera houses and an integral part of a community's social scene, providing entertainment for locals and visitors alike.
Vastly different from modern-day multi-cinema complexes, theaters were intimate, stylish and above all, experiential. Like a classic car, some theaters are still running and more beautiful than ever. The escapism starts right out on the sidewalk and carries onward, under the beaming marquee. We are proud to share three vintage theaters, which are still in operation today across Southeast Montana.
Roll 'em!
Roxy Theatre in Forsyth
Opened in 1930, this theater has been in almost-continuous operation over the past 88 years. The current owner, Mike Blakesley, started his tenure in 1976 as a projectionist – a job that dates back to the days of film in which the operator subtly transitioned the film reels as the movie was running.
Over the years, the Roxy has been slowly renovated including exterior and interior features like the stucco Spanish-Mediterranean façade. According to Blakesley, the lobby remains historically accurate. He's especially proud of the theater's marquee which was added sometime between 1935-40 at the height of the Depression, when materials were inexpensive. He calls neon signs "a dying art" and we agree—there's just that something special about buying a ticket and walking under those lights.
The Roxy Theatre retains the friendly, small-town atmosphere – and prices – on which it was built. We love Blakesley's story in which a visitor that told him, "If the marquee looks that good, I know there is something special about the place."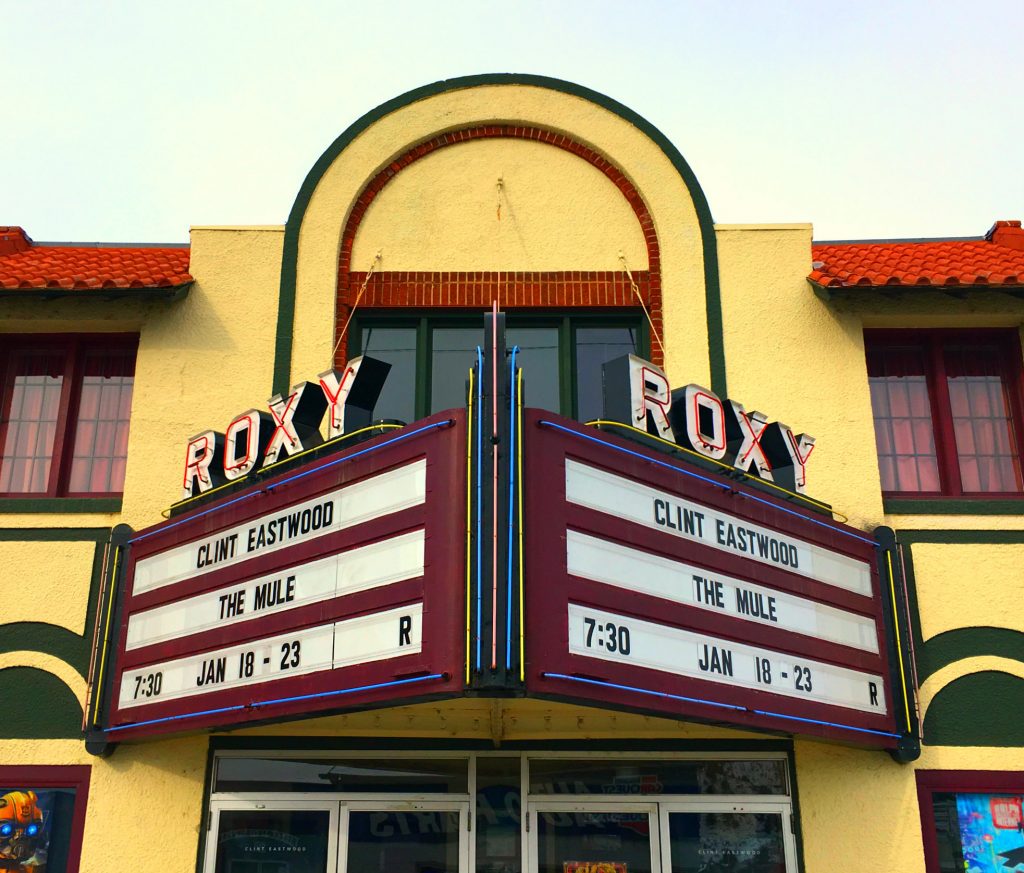 Montana Theatre in Miles City
This theater, located just down the street from the historic Montana Bar, lights up Miles City's Main Street with its massive neon marquee. With an intimate atmosphere, seeing first runs here harkens back to Miles City's heyday, when the range was tamed, cowboys broke broncs on a regular basis and a night on the town likely included an evening at the theater.
Today the Montana Theatre retains that charming small-town vibe with great sound and vintage seating for first-run shows plus an occasional documentary. We love that the small-town prices include $5 movies every Tuesday. Vintage theater + affordable entertainment = an award winner, in our book.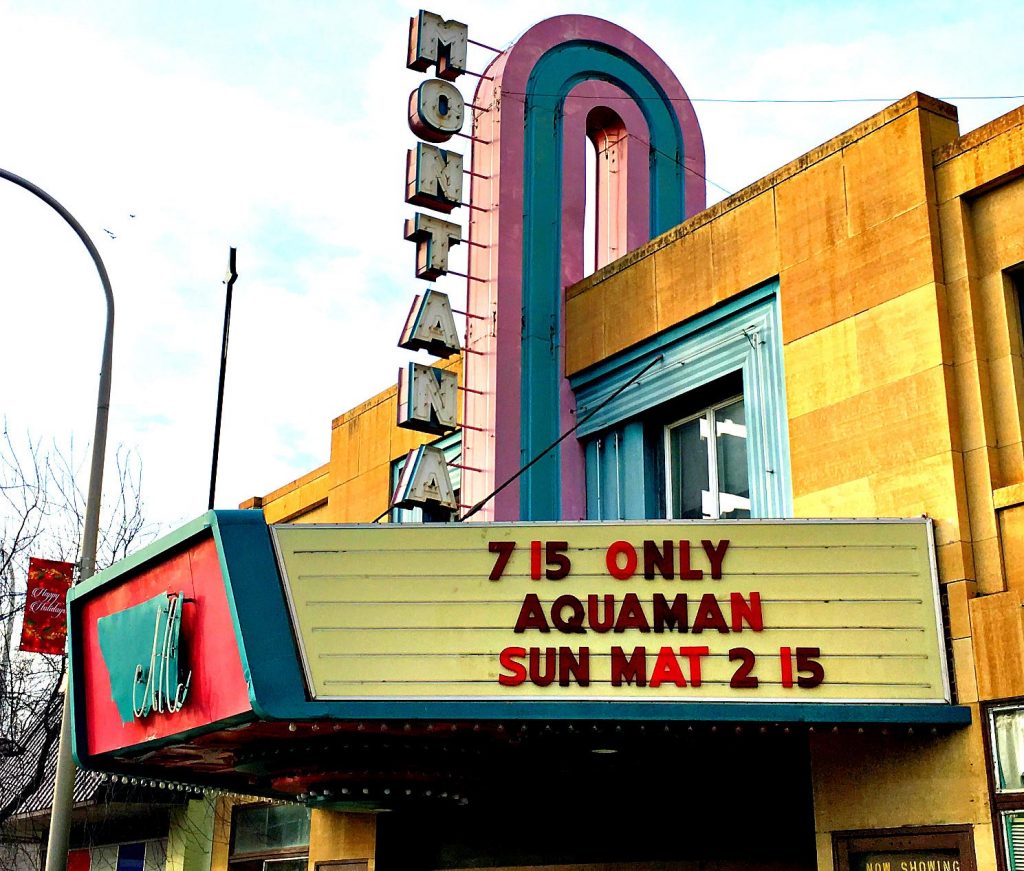 Babcock Theatre in Billings
Newly re-opened in November of 2018, the Babcock Theatre has a storied history that ranges from live shows to boxing to films. As the Magic City – thus named due to its rapid growth – Billings had so many theaters in the early 1900s that 28th Street was re-named "Broadway."
Dating back to 1907, the Babcock has burned, been divided and suffered from neglect. Throughout many reiterations, the Babcock changed its makeup but retained its roots. The most recent and dominant renovation was completed by movie mogul Charles Skouras in 1955. Today the theater is listed on the National Register of Historic Places.
The Babcock has risen from what could have been ashes (truly, there was a massive fire in 1906) to reign again, showing first-run movies while its counterpart, Art House Cinema focuses on independent films and documentaries. For movie buffs, it's the perfect duo.
Walking along Broadway and 2nd Avenue North in Billings, you cannot help but be drawn to the massive marquee that juts out into the street. Despite the decades under her box office, the thought of being able to escape reality, even for just a couple of hours, lures us inside for a transformational experience.
Cut!